Work alongside AI
To boost your productivity
Get more done with our AI-enhanced workspace
Write the message the way you like, ask AI to change the tone
Craft your messages in your preferred style and easily fine-tune the tone with the help of AI, thanks to Kastro's intuitive platform.
Collaborative answering, Start a Sentence, AI Continues

Automated Offline Responses

Use AI to write your Help Center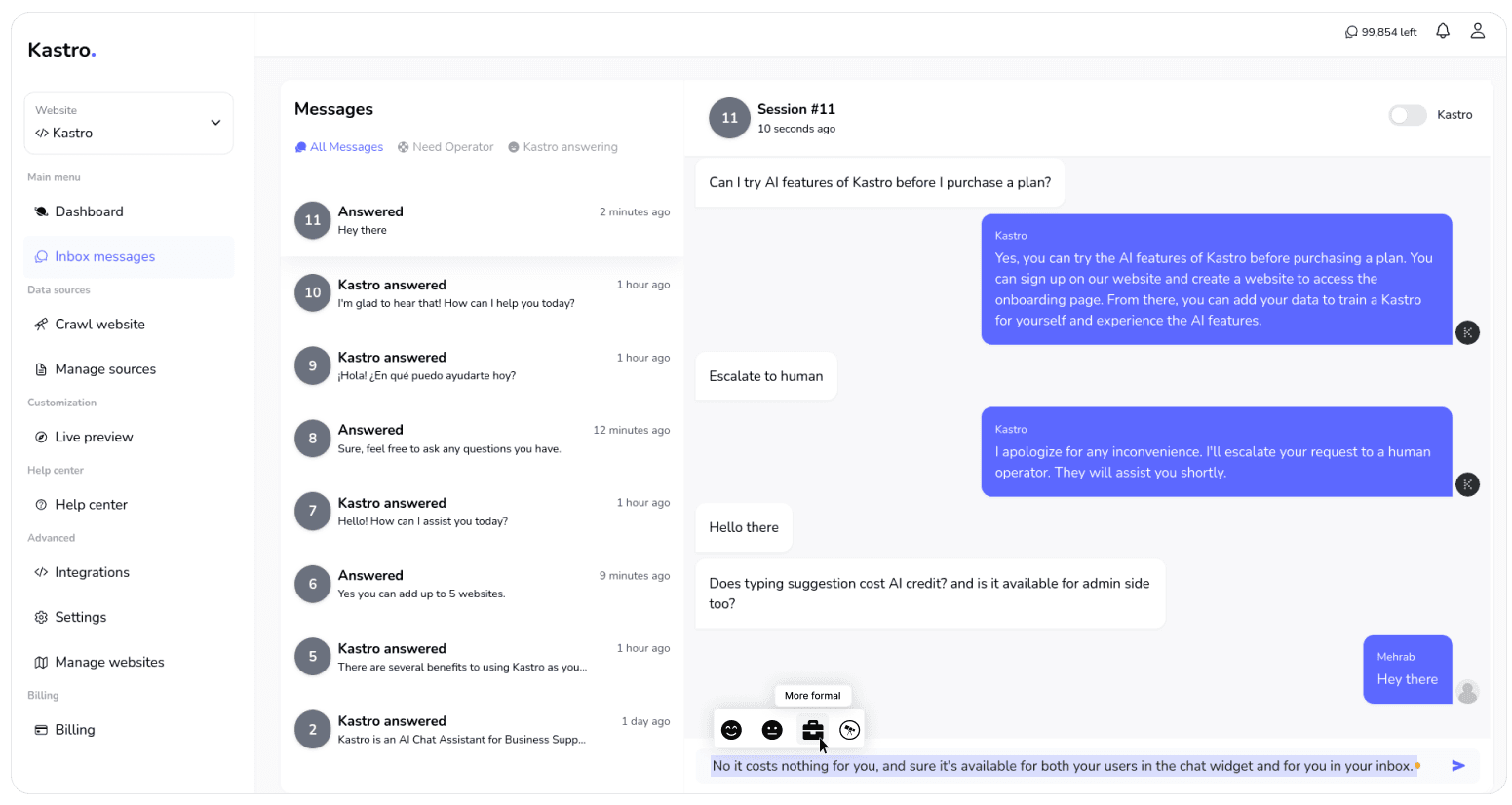 AI-Powered Help Center Article Generation
Kastro simplifies article creation with AI. Craft informative and relevant help center content quickly. Save time and ensure your customers have easy access to valuable resources.
Create FAQs, tutorials, and solutions effortlessly. Kastro makes help center article creation simple and efficient.
Generate based on your website content

Generate from inbound questions

Generate based on your prompt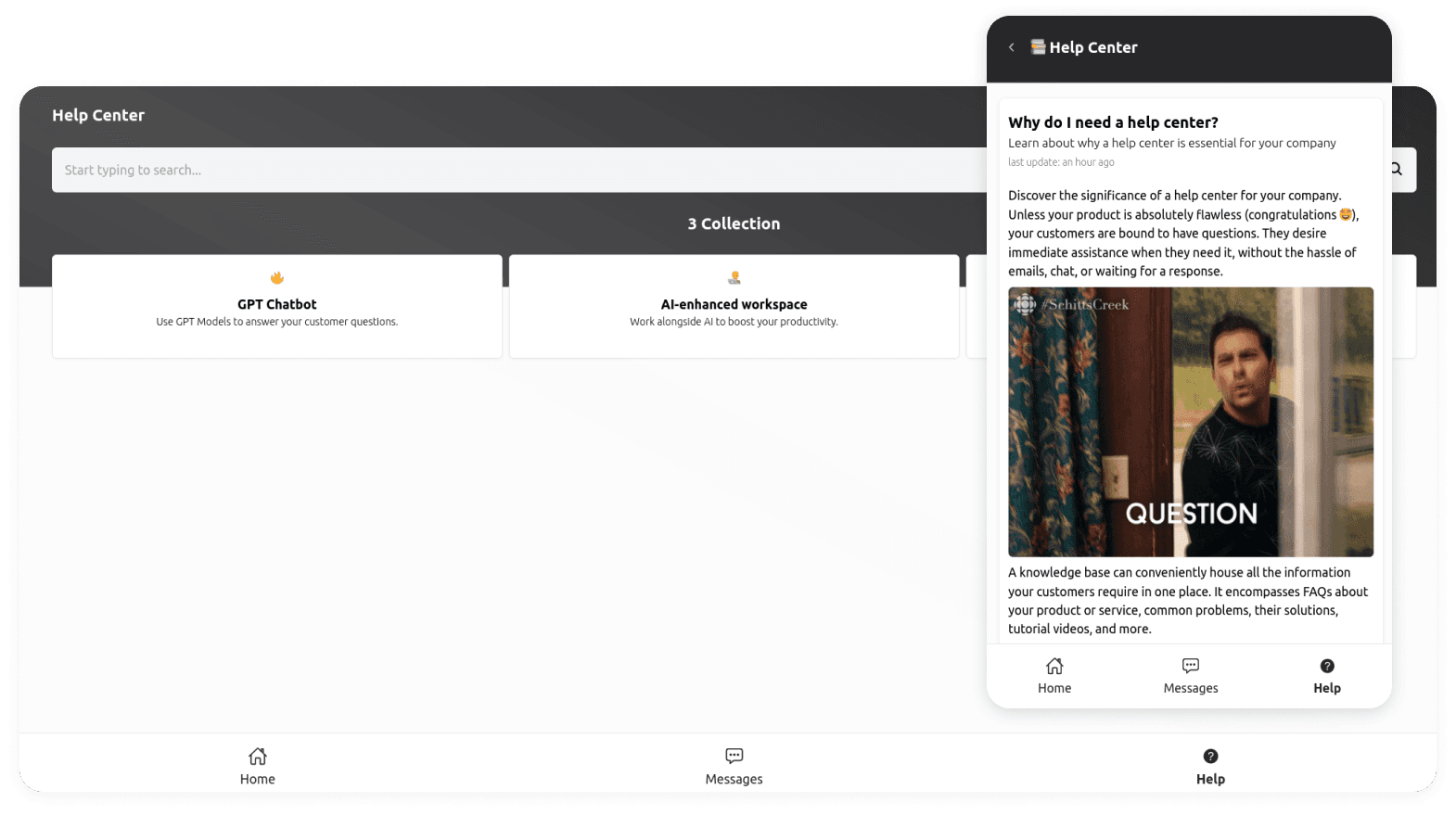 Maximize productivity with the fastest shared inbox
Our shared inbox is AI-enhanced and designed for speed and efficiency—so your team can work smarter and collaborate faster.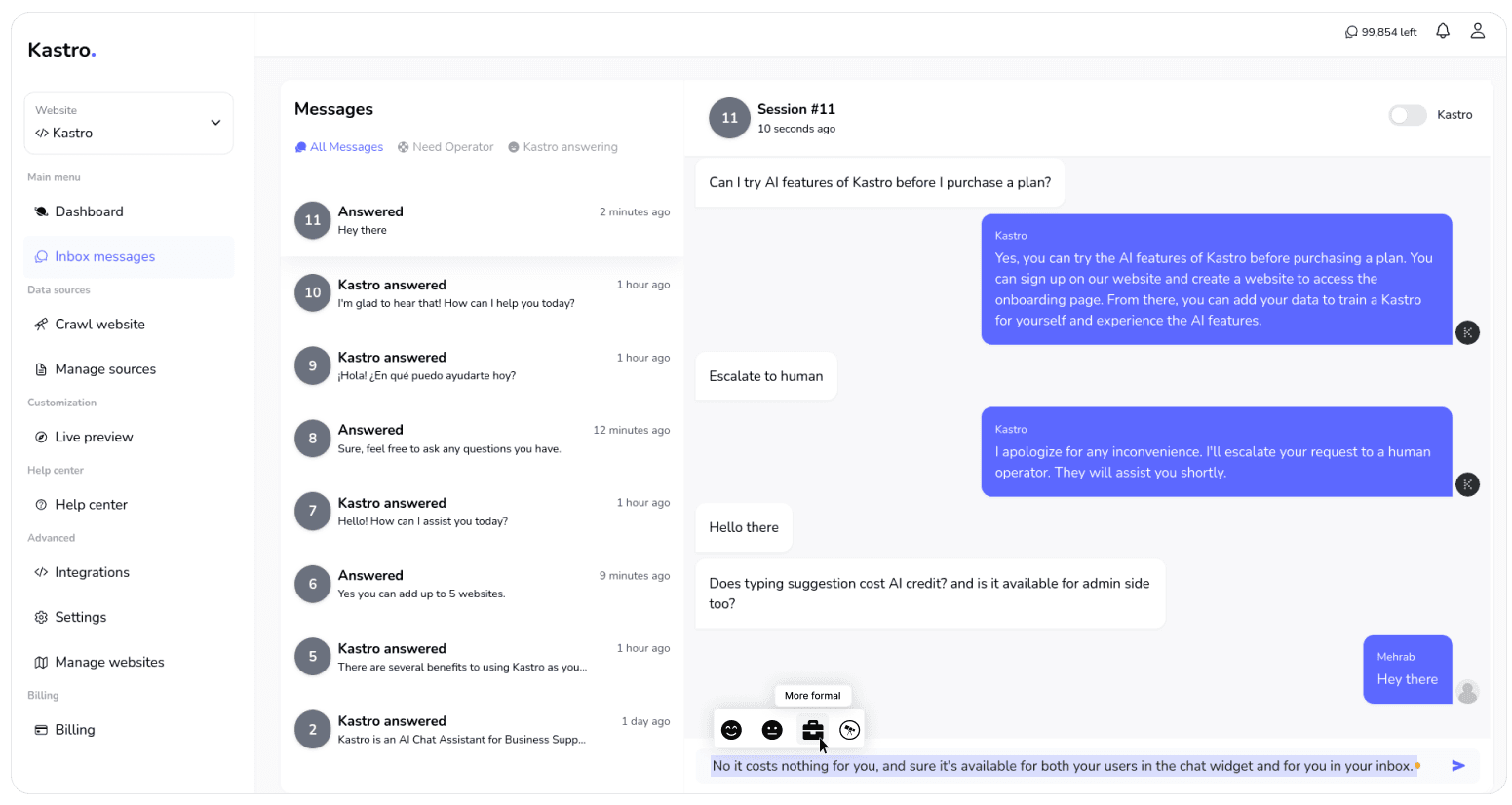 What I get in my workspace?
You get all you need to boost your productivity with AI
Respond with AI

Respond to customers professionally with AI suggested responses. Never sound robotic or impersonal again.

Translate with AI

Customer messages in a foreign language? Ask Kastro AI to translate them to your preferred language on demand.

Create with AI

Create frequently used response templates in seconds with AI. Simply tell AI what you want the template to include.

Ask questions with AI

Too busy to read or comb through a long conversation? Simply ask Kastro AI a question and we'll do the work for you.

Summarize with AI

Save time and increase team productivity with professional conversation summaries, powered by the latest AI technology.

Write with AI

Let AI handle the creation of your Frequently Asked Questions content. Just fill in the blanks. No stress needed.
You're customers are waiting!
Setup your live chat widget in less than 5 minutes
Try Kastro for free